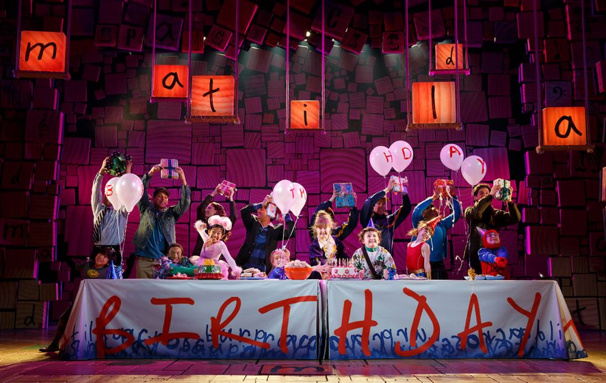 'Matilda The Musical'
About the Show
'Matilda The Musical' plays the Aronoff Center April 4 - 16.
Broadway in Cincinnati and Crayons to Computers are teaming up to make school a bit easier for kids in the Cincinnati area who can't afford basic supplies. During each performance of the upcoming engagement of Matilda The Musical, Broadway in Cincinnati will be encouraging theatergoers to bring school supplies to donate to Crayons to Computers, especially tools that inspire creativity such as markers, crayons and colored pencils. Matilda will play the Aronoff Center from April 4 through April 16.

For an underprivileged child, every school supply holds the potential for something new, something bigger, something better. Confronting the school day without the tools a student needs can set a child back immeasurably. Crayons to Computers is dedicated to providing kids with the supplies to succeed in school and life by operating a free store for teachers, where educators can shop for school supplies to give to their students.

"In the musical Matilda, the title character faces adversity at school and home, but uses her clever imagination and quick thinking to rise above her challenges," says Broadway in Cincinnati general manager Genevieve Holt. "Crayons to Computers helps Cincinnati kids take on challenges in life and in school by giving them the tools to put them on an equal playing field with their classmates and ignite their imagination."

All school supplies collected during Matilda The Musical will go to Cincinnati area students through Crayons to Computers programs. More information about the organization is available at Crayons2Computers.org.

Winner of 70 international awards including four Tony Awards and a record-breaking seven Olivier Awards, including Best Musical, Matilda The Musical is based on the beloved novel by best-selling author Roald Dahl (Charlie and the Chocolate Factory, Fantastic Mr. Fox). It is the story of an extraordinary girl who dreams of a better life. Armed with a vivid imagination and a sharp mind, Matilda dares to take a stand and change her destiny.