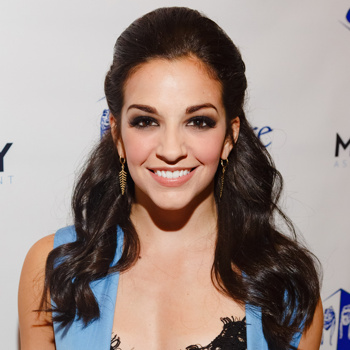 Photo: Emilio Madrid-Kuser
Biography
Ana Villafañe is making her Broadway debut as Gloria Estefan in On Your Feet!. Like Estefan herself, she grew up in Miami, and has performed in musicals in Florida beginning at the age of nine; she played the role of Mimi in Rent at Hollywood Hudson Theatre. Her screen credits include the films Magic City Memoirs, Hiding and the highly anticipated Max Steel franchise as well as the web series Los Americans. Villafañe is a graduate of Loyola Marymount University.
Videos
On Your Feet! Stars Josh Segarra & Ana Villafane on Why He's Naked on Film, Her Kinky Obsession & More
On Your Feet! headliners Josh Segarra and Ana Villafane answer your questions about those infamous white shorts, cafecito and Emilio Estefan's surprisingly sharp secret talent.
Other Videos