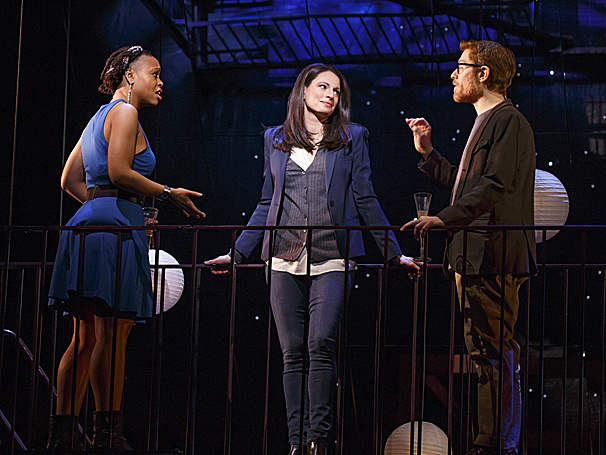 No more wasted time! The national tour of Tom Kitt and Brian Yorkey's If/Then opens in Cincinnati on February 2. The hit Broadway musical will play Procter & Gamble Hall - Aronoff Center for the Arts through February 7.

Directed by Michael Greif, If/Then is a contemporary new musical that follows two distinct storylines in the life of Elizabeth Vaughan, a city planner who moves back to New York to restart her life in this city of infinite possibilities. When her carefully designed plans collide with the whims of fate, Elizabeth's life splits into two parallel paths. If/Then follows both stories simultaneously as this modern woman faces the intersection of choice and chance.

The touring production stars Jackie Burns as Elizabeth ...
Read More...